The 2016 Harbin Ice and Snow World had its trial run on Dec. 22. The park covers an area of 800,000 square meters and uses 330,000 cubic of ice and snow. It is divided into four separate areas, comprising of the Ice Fascination, Silk Road Adventure, Ice & Snow Olympics, and Impression of Heilongjiang. Many different shows will be on display, including a winter swimming performance, an international LED ice and snow landscape competition and a Russian ice painting exhibition.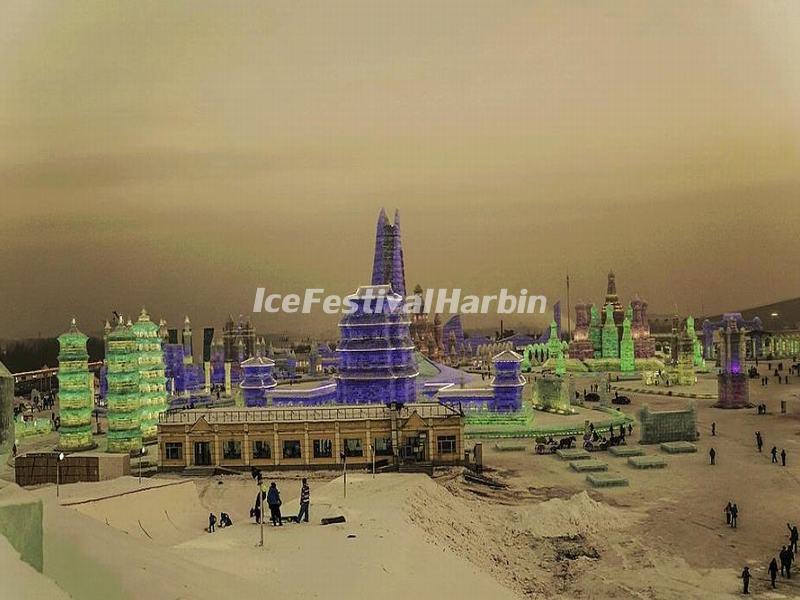 In the attractive ice building area the main tower reaches 45 meters in height. Surrounding it are ice monuments based on famous castles and varying architectural styles from all over the world all reaching a minimum of 20 meters in height.
In the Silk Road Adventure there is a 320 meter long ice slide as well as snow boarding, U-shaped groove, mountain snow, rings and other items.
The wall in the Ice & Snow Olympics area is 450 meters long and resembles The Great Wall. There are also snow bikes, bumper cars, karting, snow ice hockey, curling and other projects
The Impression of Heilongjiang area has northeastern characteristic blockhouses on display, showing off the regional culture. It will also make use of light art to create the magma volcanic landscape and the Karst peaks landscape scroll.