The opening ceremony of the 19th China Chagan Lake Ice and Snow Fishing and Hunting Culture Festival Held on December 28, 2020. The festival will last about 2 months.
On December 28, 2020, the first-caught fish was auctioned at RMB 299,9999.
Chagan Lake is located in Mongolian Autonomous County of Qian Gorlos in Jilin Province, China.
Chagan Lake is the only place in which the oldest of Mongolian fishing methods is preserved. It is listed as a National Intangible Cultural Heritage of the People's Republic of China.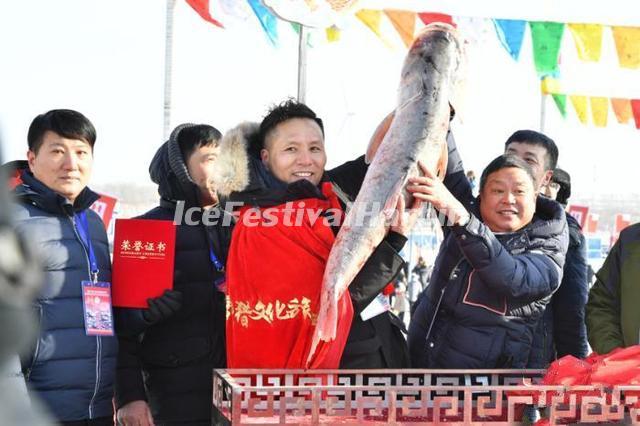 Tourists touch the "first-caught fish", which is considered bringing a good omen.
A child check the hanging fish.